We are not putting exact Routes into our site, as we don't stick to main roads and our type of traveling , would not suit every one, and certainly some of the larger motor-homes. We love to turn of down small roads and tracks to see what's there. Do 24 point turns when it stops dead. We want it as a record of our travels. Any of our Destinations can be followed on the Google map which is on our main pages. I will update that as we go Hopefully.
 Sunday 5/8/18  10.30 AM.Arrived at Vimy Ridge. War graves and memorials everywhere, We decided after a few hours of looking around, that it was all too sad, so we picked two, for a visit, further on. After we would head off for a quiet spot  to stay the night. So we headed for the :-
                                    Thiepval Memorial to the Missing of The Somme
A truly stunning site. Thousands of names engraved on the pillars. We stayed a couple of Hours.
Remember!! These Guys Stayed Forever !!! 
Sunday 05/08/18  Next and last stop for us on the Somme,
 Lochnagar Crater. 
Site of the Largest Man  Made Explosion, before the Atom Bomb.
click on picture for their site
 Well this one has a wow factor. Its big. Again we had a good walk round, again impressive. But we had it all done and finished in an Hour. This site is on a dead end  road, again excuse the pun !!. No where to stay over night.as its a private road. So we opted to move on.  So that's this years  visit to the Somme Done. It's been a Hundred years since these battles, and hopefully the likes of, will never be seen again.
I cant believe how many millions of souls perished over a strip of Dirt.
As you can see, we did these bits of the Somme in a full day, some people take a week or two. As we intended to. But its was all much too much for us. Maybe well give it another go, when we can get our heads around the Futility of it all.
Canal -Sur-Somme A breath of Fresh Air
Sunday Evening. A nice spot beside the canal. Between trees. Super quiet but not an Aire. We loved it. 
Plenty of Fish around. but we decided to Take it easy after the Somme. So Not allowed to fish tonight. Gaffers orders. Walked around the village. Very quiet. Sunday so everything closed, scattering of shops and small supermarket. Nothing outstanding, just a beautiful spot alongside the canal going to spend the night and move on tomorrow. Nice river running through the Town and good to fish.

No co-ords. were keeping this one to ourselves. Sorry folks, we did it with saint Theresa place and it got swamped..and stopped.
Monday evening. We have had a good day exploring and found this place on the way . 
                      Châteaudun This Place is definitely worth a visit
The Bottom picture left is the Aire which is at the base of the Chateaux. Its good for  a night, but its on the crossroads off two roads, so poss a little noisy at night. We only used the services. Dump and gray water. fresh water is two euros coin. showers and toilet are here as well.
https://goo.gl/maps/Nw2Lcs37bZv
Very pleasant medieval town, but a lot of uphill walking. The Chateaux it self has guided tours 5 euros a head, but min 3 people. we declined. as it was too hot. spent half a day walking round already! but definitely worth a visit.
Courville sur Eurr .Water wheel Aire.
https://goo.gl/maps/ZATWbCUpCN22
Nice Aire. alongside a small river. With of course a Water Wheel. 8 places actually in the aire, hedged and gravel, but full when we got there. but plenty of spaces out side. A Campsite is next to it. services are through relaise tower, jet tons available from campsite. Dump and Grey free. Stayed one night had a walk round and up the river bank. There is a swimming pool 100 yards from the Aire. along the river path.Reasonably Quiet French Village with nothing going on. Aire was clean and tidy.
 Next Angles sur l'anglin
https://goo.gl/maps/8j43hwf8ght
This Is rated as one of the most beautiful villages in France, among a thousand others, and although it is pretty..its by far, not the prettiest place we've seen in France..but everybody has their own opinion. Full on summer hols and packed with Every nationality you could think of.
Very narrow medieval streets.Quaint,  centuries old houses. Lots to see but if you do it. Don't do it In August main holidays. Just to busy. But like all the French villages. loads of walking  Involved, and I don't do walking. and this is where the 125 Motorcycle comes in very Handy.  was a great day out. as you can see from the first photo, some clouds about but no rain and it went to red hot in the afternoon.
    Angles sur l'anglin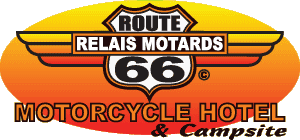 I not going to document this as, Harry's Website does it all. But we pass this way a lot and always call in if we are in the Area. Harry is a great host. and a stand up guy. some great rock weekends and Saturday night. But best to check ahead in the summer. Closed in Winter.
Rocamadour.
https://goo.gl/maps/YPkNnem31uo
We have been looking forward to seeing this, and it was worth it. loads of pics for this one. 
Amazing. but . here is a tip?..If you want to see it. Don't go in August its packed There is some serious walking involved. The main car parks for campers  are a long way from the sites, we cheat with the motorbike. But even with that its still a lot of walking. worth it though. .
Streets are packed with souvenir shops so stay clear unless you want an empty wallet. Overall, a great place to visit..very interesting, even with a person of diminished long term attention mode..(Me!!)  Shops don't do anything for me, except strain my patience. and arms trying to stop Teresa from going in..But Architecture ?? well that's a different thing.

Tonight's stop 10/08/18
We are at an Aire in a place called. Labastide-du-Armagnac 
https://goo.gl/maps/zeuCf2eULmK2
Campsite/Aire
Église Notre-Dame de Labastide-d'Armagnac
 Beautiful Medieval village 300 meters close by. Pics of it below. Superb Aire in Summer. but as its on grass and Dirt, A little Tricky if it rains hard, we think..  Free with services and  fresh water. We were here in August and as you can see from the picture. not many campers on it. All the Sardines must be elsewhere. The Village its self is really worth a walk round. some great Cafes and curio shops. Its ancient. and very interesting..a good day visit with a good stopover.
Tomorrow on to Saint-Jean-de-Luz. And the Spanish border.
Got flashed by a speed camera yesterday. in France.Beware the Frogs have put down their national speed limit from 90 to 80..we didn't know nor did the sat nav ..they still got 90 signs up as well..
Update on this.. no speeding fine issued to us in over 2 years
next page the French/Spanish border to Portugal
Contact us below.  with Comments and adding you to our list of blogs